Anonymous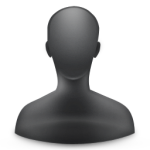 24.01.2021 00:24
It is with sad regret to inform you StarDataGroup.com is shutting down.
It has been a tough year all round and we decided to go out with a bang!

Any group of databases listed below is $49 or $149 for all 16 databases in this one time offer.
You can purchase it at www.StarDataGroup.com and view samples.

- LinkedIn Database
43,535,433 LinkedIn Records

- USA B2B Companies Database
28,147,835 Companies

- Forex
Forex South Africa 113,550 Forex Traders
Forex Australia 135,696 Forex Traders
Forex UK 779,674 Forex Traders

- UK Companies Database
521,303 Companies

- German Databases
German Companies Database: 2,209,191 Companies
German Executives Database: 985,048 Executives

- Australian Companies Database
1,806,596 Companies

- UAE Companies Database
950,652 Companies

- Affiliate Marketers Database
494,909 records


Anonymous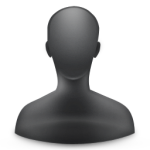 02.02.2021 22:24
It is with sad regret to inform you StarDataGroup.com is shutting down.

Fire sale till the 7th of Feb.

Any group of databases listed below is $49 or $149 for all 16 databases in this one time offer.
You can purchase it at www.StarDataGroup.com and view samples.

- LinkedIn Database
43,535,433 LinkedIn Records

- USA B2B Companies Database
28,147,835 Companies

- Forex
Forex South Africa 113,550 Forex Traders
Forex Australia 135,696 Forex Traders
Forex UK 779,674 Forex Traders

- UK Companies Database
521,303 Companies

- German Databases
German Companies Database: 2,209,191 Companies
German Executives Database: 985,048 Executives

- Australian Companies Database
1,806,596 Companies

- UAE Companies Database
950,652 Companies

- Affiliate Marketers Database
494,909 records

- South African Databases
B
Anonymous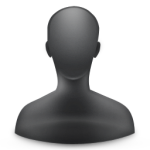 16.02.2021 08:14
Use SendBulkMails.com to run email campaigns from your own private dashboard.

Cold emails are allowed and won't get you blocked :)

- 1Mil emails / mo @ $99 USD
- Dedicated IP and Domain Included
- Detailed statistical reports (delivery, bounce, clicks etc.)
- Quick and easy setup with extended support at no extra cost.
- Cancel anytime!

Regards,
www.SendBulkMails.com
Anonymous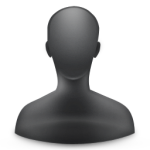 23.02.2021 22:03
Do you need more clients?

We have amazing databases starting at $9.99 until the end of the Month!

Visit us at StarDataGroup.com
Anonymous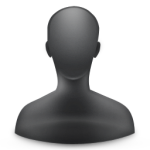 26.02.2021 05:01
SendBulkMails.com allows you to reach out to clients via cold email marketing.

- 1Mil emails starter package
- Dedicated IP and Domain Included

- Detailed statistical reports (delivery, bounce, clicks etc.)

- Quick and easy setup with extended support at no extra cost.

- Cancel anytime!

SendBulkMails.com
Anonymous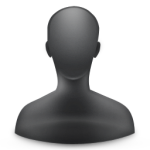 09.03.2021 09:30
Hey,

Listen, business is tough right now for most people.

Does this sound like your situation?

-Not enough quality leads?
-Not enough revenue?
-Always looking for more business?
-Working too hard?

I have the solution to help make this a great year for your business.

I will show you how to Drive Revenue, Sales and Commissions...during the day and more importantly while you sleep...

==> https://sesforyou.com

Regards,
SesForYou.com
Anonymous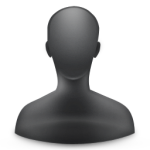 25.03.2021 10:18
Hello,

BestLocalData.com has a special package you get any group of databases for $49 or $249 for all 16 databases and unlimited emails for a year(Domain, IP, Dashboard included).

You can purchase it on BestLocalData.com and see samples if you are interested.

Anonymous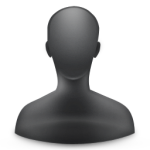 28.03.2021 13:55
Your All In One Solution For Creating All The Content You'll Ever Need.

Proprietary AI Turns YouTube Videos Into Traffic Getting Articles At The Press Of A Button!

We've Been Getting Free Autopilot Traffic From Google Without SEO Experience For Over 2 Years By Converting Others YouTube Videos Into Articles…

https://warriorplus.com/o2/a/gmvfs/0
Anonymous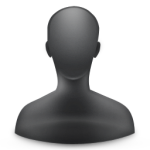 29.03.2021 16:40
Need extra income?

A fully hosted, done for you content + monetisation and a stunning design web based software that creates a fully automated done for you cryptocurrency affiliate site,

Visit us: https://warriorplus.com/o2/a/f5s4y/0
Anonymous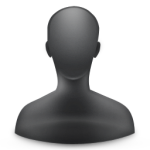 08.04.2021 11:31
Hey,

It was nice speaking to you the other day, this is the service I was telling you about that helped us boost our ROI almost 2000%

Its a company called Lifemail.studio sorry it took so long to get back to you. They allow you to send any email doesn't matter what.

We dealt with a guy named Michael, he was friendly and got us setup really quickly.

Regards,
Sofia
Anonymous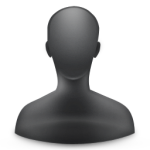 13.04.2021 22:03
Hello,

Send unlimited emails to unlimited lists with one click and no monthly fees!

$99 once off!

LifeMailNow.com
Anonymous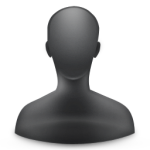 17.04.2021 00:33
Do you need clients?

We compiled some of the world's top databases for you at ridiculous low prices. $49 for any of our databases or $99 for all 16 databases!

Visit BestLocalData.com

Regards,
Walter
Anonymous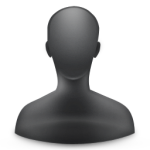 11.05.2021 08:58
Hello from SendBulkMails.com,

We have a special limited offer for you to send unlimited emails.

We allow non-permission based emails and you won't ever get blocked.

We also buy your domain for you and give you a clean IP and setup your DNS records.

Check us out on SendBulkMails.com
Anonymous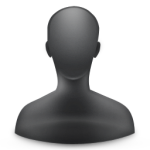 11.05.2021 22:35
Hello from BestLocalData.com

Due to the pandemic BestLocalData.com is shutting down on the 14th of May.

We have more than a 100 million records of Key Executives all over the world.

We hope that this Data will serve other companies to succeed in their marketing efforts.

We have reduced all the prices to next to nothing on our website BestLocalData.com

We wish you the best in your future endeavours.
Leave an opinion